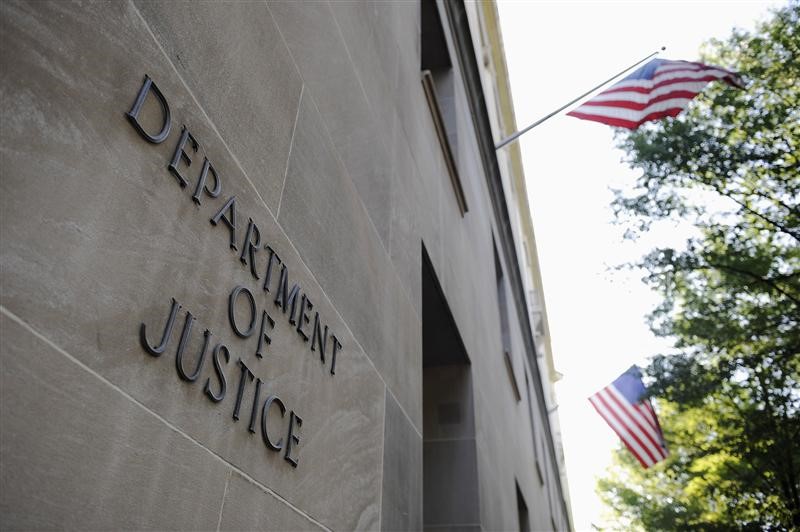 © Reuters. Adviser to Justice Dept's No. 2 named interim U.S. Attorney in Virginia
By Sarah N. Lynch
WASHINGTON (Reuters) – A top adviser to the Justice Department's No. 2 official in charge of overseeing Special Counsel Robert Mueller's probe into Russian interference in the 2016 election was tapped on Thursday as the new Interim U.S. Attorney for the Eastern District of Virginia.
G. Zachary Terwilliger will begin his new post on Friday, Attorney General Jeff Sessions said in a statement. He has served on special assignment as an Associate Deputy Attorney General since January 2017 and as chief of staff to Deputy Attorney General Rod Rosenstein since December 2017.
"Zach Terwilliger has a strong record that any prosecutor would be proud of," Sessions said. "He rose through the ranks in the Eastern District of Virginia, from summer intern to Assistant United States Attorney."
As Interim U.S. Attorney for the Eastern District of Virginia, Terwilliger will oversee a case load in a court district known as the "rocket docket" because of its speedy trials.
The district is known and respected for its prosecution of high-profile terrorism and espionage cases, including a current pending case against former Central Intelligence Agency officer Jerry Lee, who is accused of conspiring to secretly feed national defense information to China and unlawfully retaining documents related to the national defense.
It is also one of two districts where President Donald Trump's former campaign manager Paul Manafort is facing charges by Mueller, including bank and tax fraud, in the probe into Russian government interference in the 2016 U.S. presidential election.
A federal judge in the Alexandria, Virginia court is weighing whether to dismiss the charges against Manafort, whose lawyers question whether Mueller had overstepped his prosecutorial powers.
If the judge decided to dismiss them, then it would likely fall to the U.S. Attorneys Office for the Eastern District of Virginia to decide whether or not to pick up the case where Mueller left off.
Terwilliger started his career as an intern at the Eastern District of Virginia U.S. Attorneys Office in 1999. In 2010, he was hired as an Assistant U.S. Attorney and assigned to the Major Crimes Unit.
sponsoredArticle = 'div-gpt-ad-1466339494851-0';