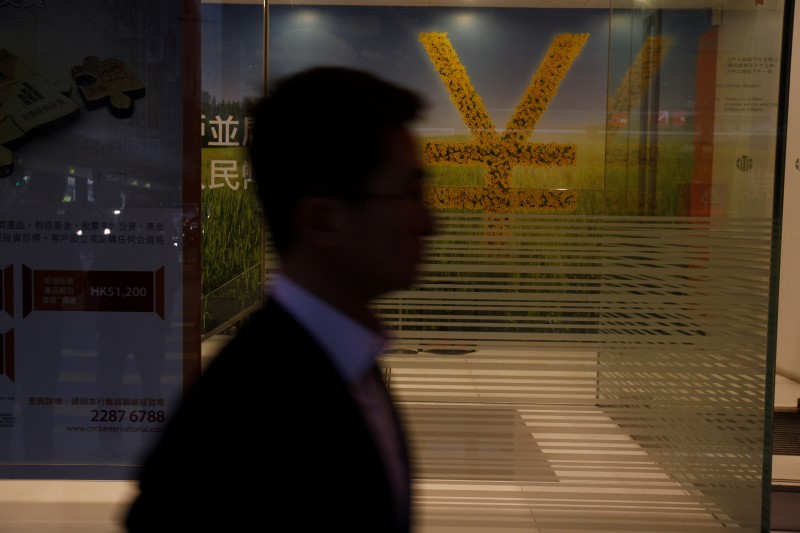 © Reuters. China trust industry outstanding total assets down 3.18 percent from start of 2018: regulator
BEIJING (Reuters) – Outstanding total assets in China's trust industry fell 3.18 percent from the start of 2018 to 25.41 trillion yuan ($3.97 trillion) as of end-April, the banking and insurance regulator said on Wednesday.
Trust loans dropped by 11.11 billion yuan since the beginning of the year to 8.39 trillion yuan at end-April, the regulator said in an online statement.
China will continue to crack down on market chaos in trust industry in accordance with new rules on asset management industry, it added.
Authorities are in the third year of a clampdown on riskier financing practices, including shadow banking which is often linked with trust industry activity.
sponsoredArticle = 'div-gpt-ad-1466339494851-0';